Hong Kong Arbitration Week 2018
Business updates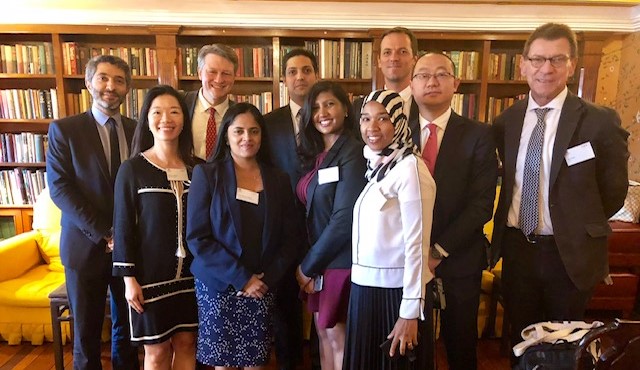 The Rising Commercial and Investment Interface Between Africa and Asia
MARC
31 Oct 2018
MARC organized an event during the Hong Kong Arbitration Week on Tuesday 30 October 2018 at The China Club in Hong Kong on the theme "The Rising Commercial and Investment Interface Between Africa and Asia: Challenges and Opportunities".
The event was conducted in two sessions where the first panel dealt with "Challenges in arbitration between African and Asian parties" with Ms Aisha Abdallah (Head of the Litigation Department, Anjarwalla & Khanna, Nairobi), Dr Jalal El Ahdab (Partner, Bird & Bird, Paris), Ms Cheng Yee Khong (Associate Investment Manager, IMF Bentham, Hong Kong) and Dr Klaus Sachs (Partner, CMS Hasche Sigle, Germany) as panelists and Ms Anjana Khemraz-Chikhuri (Secretary-General, MARC) as moderator.
The second panel dealt with "Maximising protection of investments from Asia into Africa through efficient arbitration" with Mr Arthur Ma (Partner, DaHui Lawyers, China), Dr Jamsheed Peeroo (Barrister, Peeroo Chambers, Mauritius & UK), Dr Nicolas Wiegand (Partner, CMS Hasche Sigle Hong Kong LLP) and Mr Alexander Yanos (Co-chair, International Arbitration Group Alston & Bird LLP, New York) as panelists and Ms Dipna Gunnoo (Head, MARC) as moderator.
This event was hosted by CMS Hasche Sigle Hong Kong LLP.