ICC invites Mauritian businesses to submit climate action change quotes
Business updates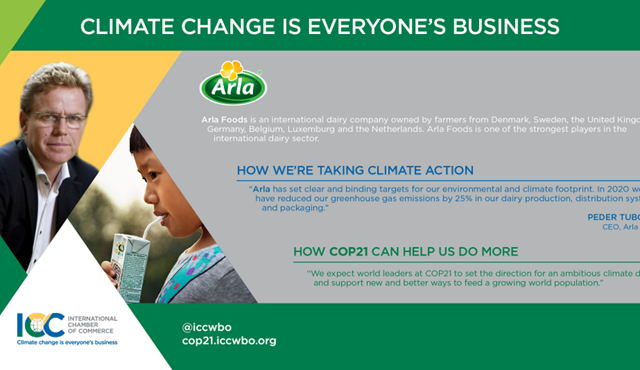 ICC invites Mauritian businesses to submit climate action change quotes
World
30 Oct 2017
In the context of the COP23, the UN climate change action, conference hosted by the Fiji Presidency from 6-17 November this year, in Bonn, Germany, the ICC is offering its membership network the opportunity to provide a short quote from c-level executives, outlining the importance of business engaging in climate action.
This year's agenda, climate action related to the ocean is particularly high, with Fiji hosting the conference and organizing several events on action to clean oceans and support coastal ecosystems.
Businesses in Mauritius making efforts to protect their surrounding ocean environment, especially to mitigate impact on surrounding seas, are invited to submit their quotes (Not more than 30 words) at the following email address: dawn.chardonnal@iccwbo.org by 2nd November 2017 at latest.
Ideally, quotes should be from C-level representatives of ICC member companies and should be action-oriented (e.g. referencing company initiatives or commitments).