INVITATION: Turkey - Africa III. Economic and Business Forum | 21-22 October 2021 | İstanbul
Business updates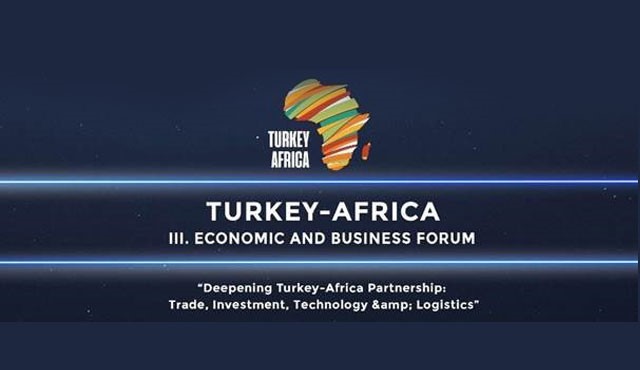 INVITATION: Turkey - Africa III. Economic and Business Forum | 21-22 October 2021 | İstanbul
13 Oct 2021
The Third Turkey-Africa Economic and Business Forum will be jointly organized by Turkish Ministry of Commerce, African Union Commission (AUC) and DEIK on 21-22 October 2021 in Istanbul Congress Center (ICC).

The President of Turkey H.E. Mr. Recep Tayyip Erdoğan and the President of the Democratic Republic of Congo H.E. Mr. Felix Antoine Tshisekedi Tshilombo will honor the forum with their participation, while several ministers from African countries, heads of institutions and organizations, senior officials of the African Union and the African Development Bank, general secretaries of African regional economic communities, representatives of private sector organizations, speakers and expert panelists and over 1,500 Turkish and African businessmen will be attending the forum.

Within the framework of the Third Turkey- Africa Economic and Business Forum, the objective is to intensify Turco-African economic relations, on the basis of "win-win" partnerships, common interests and sustainability. In the course of the two- day forum, B2B meetings, thematic panels, G2B sessions, project presentations and exhibitions will be organized.

The agenda of the Forum and the online registration is available on the Forum official website (www.turkeyafricaforum.org).