MARC holds two half-day sessions on Mediation for GO Export participants
Business updates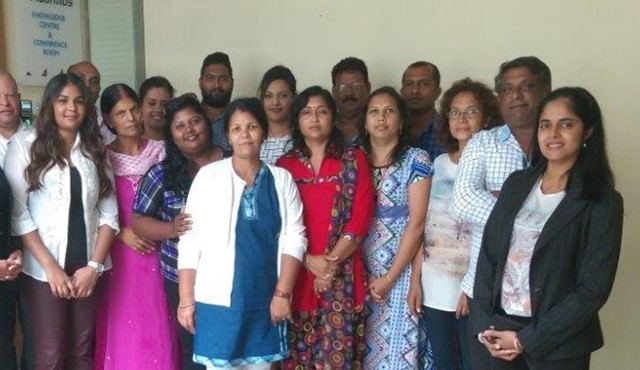 MARC holds two half-day sessions on Mediation for GO Export participants
MARC
28 Apr 2016
MARC collaborated with Enterprise Mauritius in the Go Export programme by providing training in mediation to a group of 25 participants attending the Go Export Training Programme.
The mediation training took place in two half-day sessions and was titled 'Resolving Business Disputes through Mediation'. It was aimed at equipping SMEs with a basic knowledge of the mediation process, and sensitizing them to the necessity of acting with foresight to prevent disputes, and eventually handling with care any dispute, which occurs with their business partners, employees, and other collaborators.
The course, which was MQA-approved, was conducted by Mrs. Catherine Nalletamby, practicing attorney, and Mrs. Anjana Khemraz-Chikhuri, analyst at the MCCI Legal and Business Facilitation Department. Both trainers are MQA-approved trainers as well as MARC-CMAP certified mediators.
The course was designed to be interactive with a strong emphasis on role-plays, to widen learning opportunities within its short duration. Besides receiving theoretical knowledge about the basic definition of mediation, and how it differentiates from other ADR methods, such as arbitration and negotiation, and about the different stages of the mediation process, participants were also sensitized to the different types of business disputes which may occur within business relationships and of the different ways of preventing these disputes and/or dealing with them once they occur.
Participants also viewed a short documentary of an actual mediation role-play and had the opportunity to engage in a role-play involving two companies engaged in a commercial dispute. Each participant was moreover offered a copy of the ITC Guide on Model Contracts for SMEs, on which the MCCI and the ITC has collaborated to issue an adapted edition in 2015, to provide Mauritian enterprises, the necessary information to assist them in better preparing and formalising their commercial transactions at the contractual level.