MCCI Business Club: Crystal Lagoons presents its Innovative Beachfronts
Business updates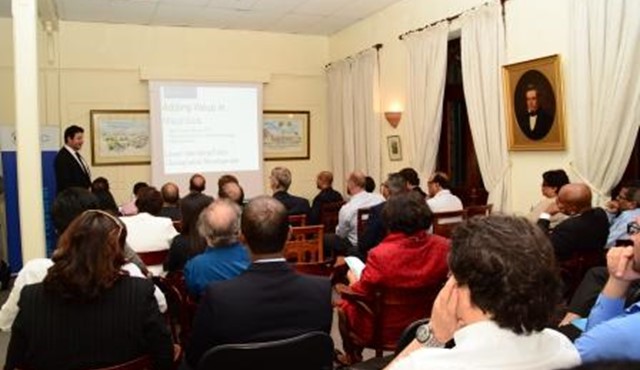 MCCI Business Club: Crystal Lagoons presents its Innovative Beachfronts
MCCI
26 Jul 2016
MCCI Business Club welcomed Crystal Lagoons, a multinational water innovation and technology company on Friday 22 July 2016.
Crystal Lagoons' concept and technology allow building and maintaining crystal clear lagoons of unlimited dimensions, at very low costs in places previously unthinkable: inland areas, urban areas amongst others.
During the presentation, Alastair Sinclair, Regional Director for Africa, apprised participants of how this environment-friendly innovative concept uses minimum amount of water, energy and chemicals. This state-of-the-art concept also allows real estate value creation by adding immense value to projects through increased sales velocity and property values.
Crystal Lagoons' industrial applications also include energy-efficient desalination, sustainable cooling systems and heating and air-conditioning applications.
The event was attended by architects and operators in the real estate development and construction sector as well as public officials. During the networking cocktail which followed, participants had the opportunity to experience this unique concept through virtual reality.