Second meeting of the Mauritius-European Free Trade Association
Business updates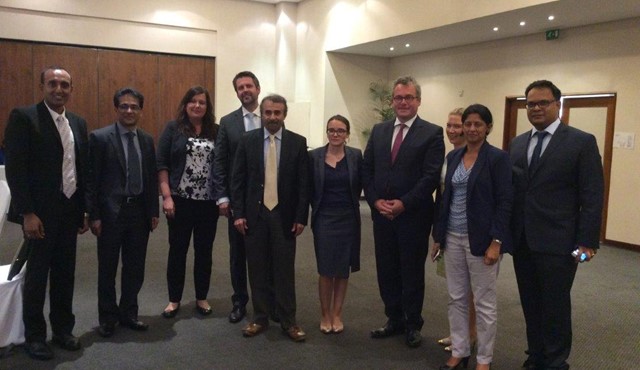 Second meeting of the Mauritius-European Free Trade Association
Cooperation
26 Jul 2016
The second meeting of the Mauritius-European Free Trade Association (EFTA) Joint Committee was held at the Hennessy Park Hotel, Ébène on 22 July 2016. The EFTA delegation was led by Mr. Martin Eyjólfsson, Ambassador, from the Permanent Mission of Iceland in Geneva and comprises four delegates. 
The meeting focused, amongst others, on trade and investment opportunities between Mauritius and EFTA, identification of potential areas of collaboration in key sectors such as Ocean Economy, Seafood sector, Financial Services, Trade and Private Sector development as well as agreement on modalities to implement any recommendations of the meeting.
The Mauritian side was led by the Acting Director, Trade Policy Unit, Mr. Boodhoo and comprises representatives from relevant Ministries and institutions including the Board of Investment, Enterprise Mauritius, Mauritius Chamber of Commerce and Industry and Mauritius Exporters Association.
EFTA consists of four countries namely Iceland, Liechtenstein, Norway and Switzerland.  It is an intergovernmental organisation set up for the promotion of free trade and economic integration to the benefit of the four Member States.  Mauritius in 2009 signed a Joint Declaration on Cooperation with EFTA states, which provides the establishment of a Joint Committee to review cooperation in areas such as trade, investment and private sector development.
(Source: GIS)