MCCI consolidates its relations with the Indian Chamber of Commerce
Business updates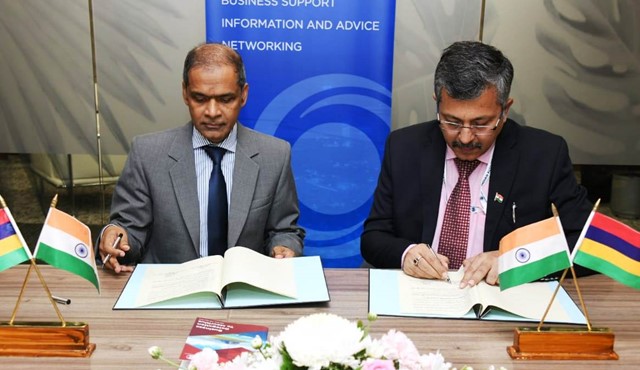 MCCI consolidates its relations with the Indian Chamber of Commerce
Cooperation
12 Apr 2019
A 20-member strong business delegation from Kolkata visited Mauritius from 11th to 13th April 2019. The business delegation was led by Mr. Raghu Mody, Hon. Consul of Mauritius in Kolkata with the support of the Indian Chamber of Commerce.
The business delegation visited Mauritius primarily to explore investment and business opportunities in different sectors of the economy with the objective to set up projects and develop partnership with the local business community for newer openings.
In this context, the Economic Development Board, in collaboration with the MCCI organized an interactive business meet with the delegation on Thursday 11th April 2019.
The business meet provided an excellent platform for Indian businessmen operating in various sectors such as manufacturing, agro-industry, ayurvedic healthcare, financial services, education / training, infrastructure / construction, clean technologies, trading and business services to prospect opportunities in Mauritius.
MCCI welcomed the delegation at its premises and an MoU was signed by Mr. Barlen Pillay, Secretary General of the MCCI, and Mr. Rajeev Singh, Director General of the Indian Chamber of Commerce, to consolidate the relations between the two chambers.