MCCI Participates in Seminar on Chambers of Commerce and Industry of Belt & Road Countries
Business updates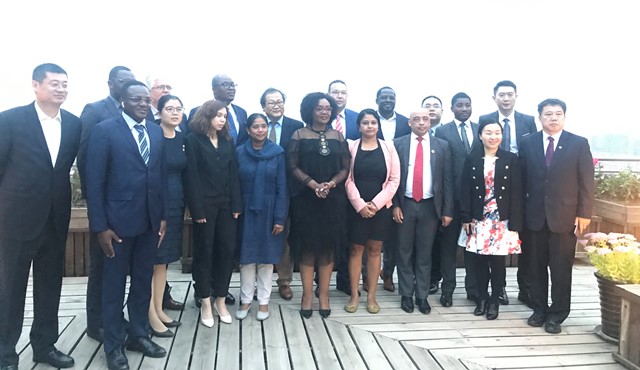 MCCI Participates in Seminar on Chambers of Commerce and Industry of Belt & Road Countries
Cooperation
20 Sep 2019
The MCCI, represented by Mrs. Parweezia Moossa, participated in a 14-day training on the opportunities of cooperation between China and African Countries involved in the Belt and Road Initiative.
Organised by the China Council for the Promotion of International Trade (CCPIT), the training themed '2019 Seminar on Chambers of Commerce and Industry of Belt & Road (B&R) Countries' was held in Beijing from 03 to 16 September 2019.
During the seminar, official delegates, business experts and other participants highlighted the various aspects of bilateral trade and investment cooperation between the countries and diverse topics, such as China's Cross-Border eCommerce Development and Trade Promotion system, were also discussed.
In the margins of the Seminar, the MCCI has renewed its existing collaboration by signing an MoU with CCPIT. The MoU highlights the initiatives of both institutions to exchange, on a regular basis, trade, investment and economic information for the benefit of Mauritian and Chinese business communities. The MoU also underlined the collaboration of both organisations in the training field.