MyBiz – the SME One-Stop Shop is now operational
Business updates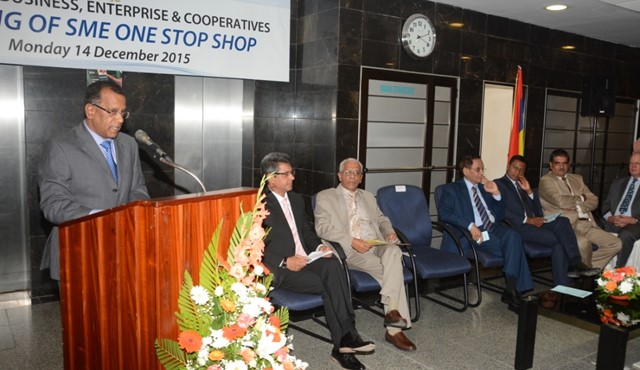 MyBiz – the SME One-Stop Shop is now operational
MCCI
16 Dec 2015
MyBiz – the SME One-Stop Shop – was launched on 14 December 2015 by Hon. Soomilduth Bholah, Minister of Business, Enterprise, and Cooperatives, in the premises of the BAI building in Port Louis. The Minister of Finance and Economic Development, Hon. Vishnu Lutchmeenaraidoo was also present. A community of more than 108 000 small and medium enterprises (SMEs) is entitled to general information services and support services related to the initial start-up of projects through MyBiz.


The one-stop shop comprises:
The General Business Development Services Unit: responsible for the screening of projects, determining the needs of SMEs, offering appropriate information to potential entrepreneurs and proposing support in drafting the business plan.

The Licensing, Permits, Clearances and Registration Unit: responsible for the application and the granting of permits and licenses from ministries, local authorities, public utilities, among others. Such administrative procedures will be done under the same roof. 

The Specialized Business Development Services Unit:responsible for providing expert technical advices and assistance for the development and growth of business projects.

The Export, International Markets and Trade Promotion Unit:  responsible to explore potential products and markets for exports.

The Monitoring and Evaluation Unit: responsible to supervise all activities in the framework of the One-Stop-Shop and is mandated to take immediate corrective action in view of any obstacle encountered.


Projects having a potential scope for export will be given a specialized support. Also, MyBiz aims to provide seamless access to funding, through Maubank, which equates to the removal of a key obstacle in entrepreneurship development.
For more information, contact MyBiz on Tel: 2020040; email: info@mybiz.mu