Workshop on Business Facilitation Tools for SMEs
Business updates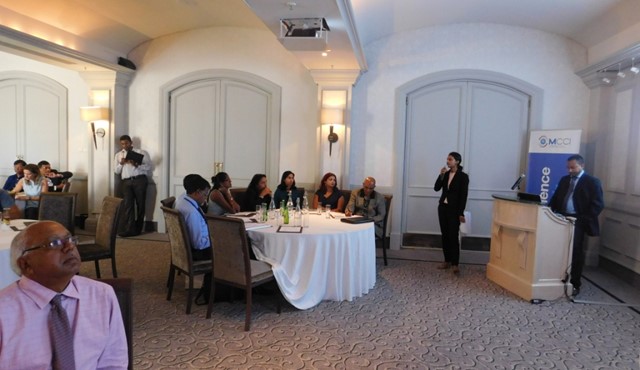 Workshop on Business Facilitation Tools for SMEs
Trade
30 Mar 2016
The MCCI organised a half-day workshop on "Business Facilitation Tools for SMEs" on Tuesday 29th March 2016 at Le Labourdonnais Waterfront Hotel, Caudan, Port Louis.
In her opening address, the President of the MCCI, Mrs. Hélène Échevin stated that the MCCI had developed, over the last year, a range of business tools to help SMEs in their activities. These tools include the Trade Obstacles Alert Mechanism for reporting trade obstacles, the newly designed MCCI website with a plethora of business information and the MCCI SME Marketplace with exclusive offers for SMEs.
Hon. Sunil Bholah, Minister of Business, Enterprises and Cooperatives, stated that the SME sector represented about 40% of the GDP in Mauritius and had been identified as the new pillar of growth for the economy. He stated that SMEs often face hurdles related to access to information, financing and technology amongst others. He also added that the Ministry had recently launched 'MyBiz' as a SME on- stop shop offering a wide range of support services and financial instruments under one roof.
The workshop was attended by representatives of several SMEs associations, including the Fédération des PME and l'Association des Femmes Chefs d'Entreprises.
Presentations on the different tools available to SMEs were delivered during the workshop, namely: