Lucrative business scopes in Iran and IORA region unveiled
Business updates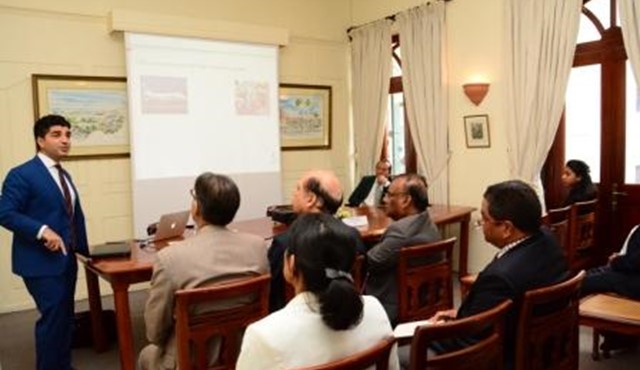 Lucrative business scopes in Iran and IORA region unveiled
MCCI
29 Sep 2016
Members of the business community were apprised of the numerous profitable business opportunities available in the IORA region and especially in Iran through a presentation session this morning at the MCCI.
Mr. Mazdak Rafaty, an expert on foreign investment in Iran and the Gulf countries, unveiled the enigmas stereotyped related to investment procedures in Iran. After having situated the country's economic and political stability, he explained the intricacy for Iran in establishing a direct trade and investment link with the African continent despite existing multitude of business scopes.
He encouraged Mauritian entrepreneurs to further capitalize on the benefits that can be derived through the different trade and investment agreements, especially with Africa, to be able to exploit the business opportunities in Iran to the fullest.  
His views were shared by Mr. Firdaus Dahlan, Director of IORA Secretariat, who delivered a presentation related to the business benefits and challenges that are faced by the IORA countries. He underlined that businesses are booming in the eastern region of the IORA countries whereas much connectivity with the western part are still needed. Mauritius, through its ideal position in the Indian Ocean can seize this opportunity to develop itself into both a logistical and business hub to open up trade into the African countries.
He also encouraged members  to participate in the upcoming IORA Business Forum, to be held in Indonesia on 13 October 2016.  
The full presentations on Iran and IORA are available here:
How can the private sector benefit from IORA?