Information Session on New Regulations for Domestic and Electrical Appliances
Business updates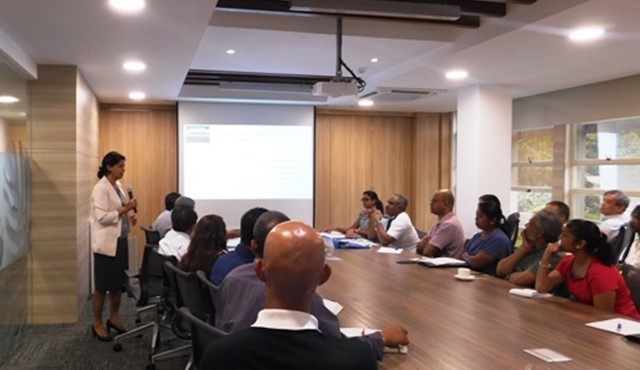 Information Session on New Regulations for Domestic and Electrical Appliances
Trade
01 Mar 2017
An Information Session on the new regulations for domestic and electrical appliances was held at the MCCI on Wednesday 1st March 2017. The new regulations relate to The Consumer Protection (Safety Requirements) Regulations 2017 which introduces new safety standards on a set of domestic and electrical appliances as from 1st October 2017 and The Energy Efficiency (Labelling of Regulated Machinery) Regulations 2017 regarding the obligations to affix energy labels on certain types of household appliances as from 1st July 2017.
Representatives from the Mauritius Standards Bureau, Consumer Affairs Unit, Energy Efficiency Management Office and MRA Customs were invited to explain the new procedures involved for certification of certificates of conformity and the clearance procedures at Customs.
The workshop saw the participation of about 40 operators and the issues raised by our Members will be addressed by the respective government agencies present.
The presentations made can be downloaded below: